About Us
Refurnish Pagosa is a Consignment Furniture Store providing New & Used High Quality Furniture in Pagosa Springs, Colorado.

Sherry Heath, Owner
Sherry Heath is the creative owner of the revamped Refurnish Pagosa (New Furniture and Quality Consignment Store). She purchased the West End Plaza along with Refurnish Pagosa (which was the previous location of Choke Cherry) in July of 2017. Prior (since 1980), Sherry worked and wonderfully created as an Interior Designer for both commercial and residential projects in the following areas ...Houston TX, Dunwoody GA, Tucson AZ and Prescott AZ.
Sherry's goal with Refurnish Pagosa, from the day she purchased it ...has been to provide more quality new furnishing options for Pagosa area residents. By using her creativity, retail knowledge and expertise from her years in the Interior Design world ...Sherry's vision to offer more new furniture options at discounted pricing; along with a quality mix of the gently used/consigned furniture and retail is taking place. Under Sherry's direction, Refurnish Pagosa is now offering absolutely beautiful new furniture options along with the quality consignment pieces that it has always been known for.
Pagosa Springs Chamber Member
Refurnish Pagosa LLC is a proud member of the Pagosa Springs Chamber of Commerce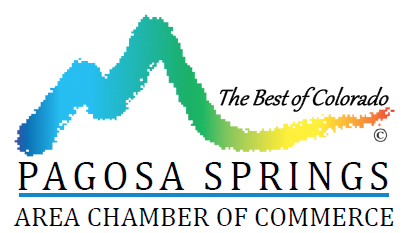 ---
Refurnish Pagosa LLC
Looking for a place to find that beautiful piece of furniture that you've been eyeing? How about a store that sells new & used quality furniture? What about that art you just haven't been able to find? Look no further – Refurnish Pagosa offers an array of home shopping, consignment, art and more! Let us know if we can help you acquire that piece of furniture that you're looking for.